Global Diversity's Poster Designing Competition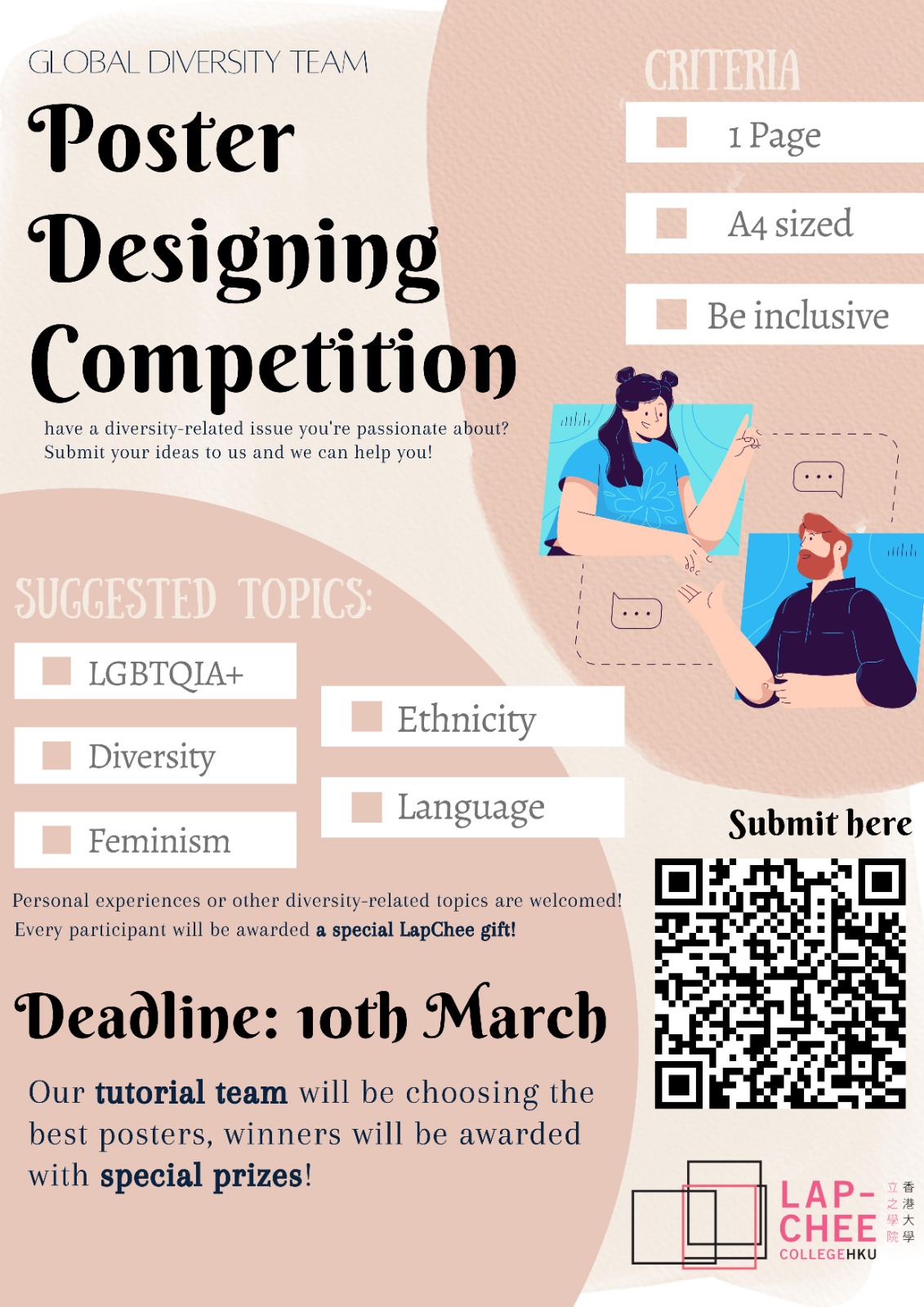 Dear Lap-Cheers,
Have a diversity-related issue you are passionate about? You are in luck! Lap-Chee College Global Diversity is calling for submissions for our poster designing competition. This is a great opportunity for you to get your creative ideas about a whole host of pertinent social issues across to a wide college audience.
Submit an A4-sized poster on topics related to LGBTQIA+, Ethnicity, Diversity, Feminism, or Language before 10th of March 2021 and we will display your posters across the college. The only requirements we ask of you is to be creative and inclusive.  Our tutorial team will also be selecting the best posters: winners will be awarded with special prizes!
Every participant will be awarded a special Lap-Chee gift!
Submit using the link: 
If you have any queries, feel free to email Amber at u3548394@connect.hku.hk.
Looking forward to seeing your entries.
Cheers,
Lap-Chee Global Diversity Team