Lap-Chee College Ambassadors Recruitment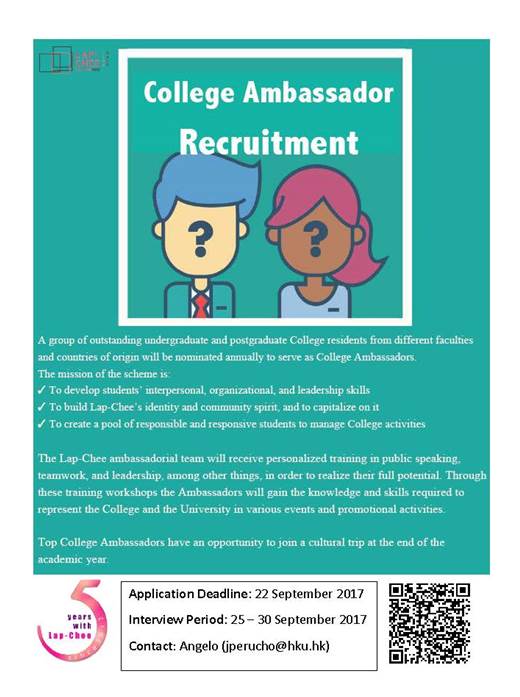 Dear Lap-Cheers,
Looking to be the life of the party? Do you want to organize events to bring together residents of the College? Do you want to represent the College and the University in events and promotional activities?
The College Ambassadors are a group of College residents from different faculties and countries of origin that help build Lap-Chee College's identity and community spirit. We aim to develop interpersonal, organizational, and leadership skills to create a team of responsible residents to manage College activities!
If you'd like to join our team, please sign up for interviews using this link:
If you have any questions/comments feel free to contact Angelo (jperucho@hku.hk)
Looking forward to seeing you!