LCA Presents Easter Giveaway!
March 28, 2021 @ 12:00 am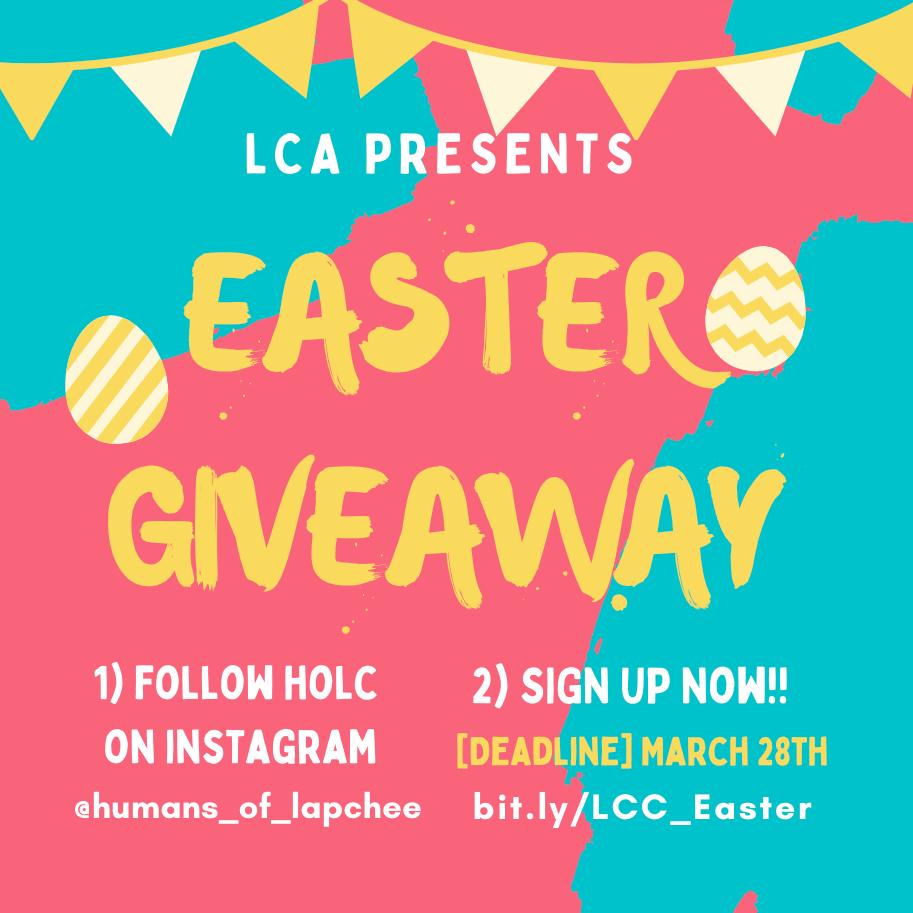 Dear Lap-Cheers,
Happy Easter!! After the midterms, let's wind down and enjoy our last precious holidays to the fullest before the hectic final season kicks in. Start off the holidays by enjoying the GIVEOUTS prepared by the LCAs!!!
To bring in the festive spirit to LCC, we will be providing goodie packs including Easter chocolates and refreshments for all Lap–Chee residents who are currently in college upon registration.
To receive our refreshment pack, please follow our IG account @humans_of_lapchee and then fill the application form below. Please note that the Easter pack will ONLY be distributed to HOLC Instagram followers unless you do not own an Instagram account.
The Easter Pack will be delivered to your pigeon-hole on the 2nd of April!
Deadline for registration: 28th March, 2021
1) Follow HOLC Instagram at http://bit.ly/HOLCinsta
2) Register at http://bit.ly/LCC_Easter
For enquiries, please contact Priscilla Yeung (priywy@connect.hku.hk)
Cheers,
Lap–Chee College Ambassadors