Unlike most clubs in Lap-Chee college, The Rotaract Club of HKU Lap-Chee College International is not only part of Lap-Chee but is also affiliated with the Rotary Club of Hong Kong Harbour. Our club comprises of 4 subcommittees: Club Service, Community Service, Professional Development and International Service. Every year, our members get to join one of the four subcommittees and organize various events for other members and residences. A detailed elaboration of each sub-committee can be found below.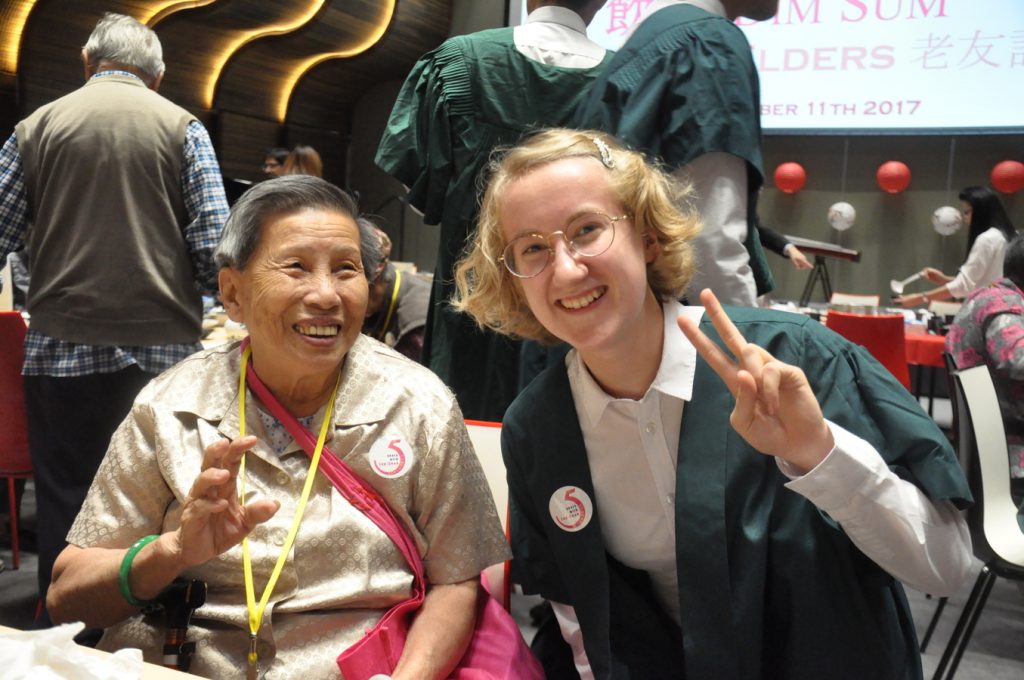 Community Service
The community service team focuses on organizing projects that respond to the needs of the local community. Past events include "Dim Sum with Elders", which facilitated cultural exchange between students of JCSV III and local elderly, and the "Tutoring Project", which helped local secondary students learn English through exploring different interesting topics.
Club Service
The club service team aims to strengthen the relationship between our club members through a series of team-bonding events. An example of a past event is "Dim Sum Night", where members played various ice-breaking games while enjoying a hearty meal of dim sum.
Professional Development
The professional development team organizes events aimed at improving professional skills of our members and the residences of JCSV III. Previously, the committee organised a series of job sharing session, such as "How to land your first graduate job" hosted by a professional recruiter.
International Service
The International Service team aims to serve international communities who are in need. Previously, our events were all held locally, where sharing sessions by UNHCR were organised to raise awareness among members towards the refugee situation in Hong Kong. If the situation allows, the team will be focusing on organizing international service trips in the near future.
Registration link will be sent out during the start of the 1st semester. Residents who are interested can register to join the subcommittee of their choice. If there are any further inquiries, feel free to reach out to us through lapcheerotaract@gmail.com.
Tutor-in-charge: Crystal Lee