Lap Chee College High Table Dinner
The first Lap-Chee High Table Dinner of this semester was held on Feb 23rd, 2023. Among the guests were Professor Lap-Chee Tsui, Dr. Patrick Poon, Mr. Chuk-Fai Kwan, and Mr. Kai-Man Wong. Also, there were guests from Rotary Club including President Eliza Ning, Mr. David Lee, along with residents Andrea Komguep Leoue, and Hu Jiamian who are members of the Lap-Chee Rotaract Club. Special thanks to Hathaway Zeng and Isabella Liu for serving as MCs for this High Table Dinner!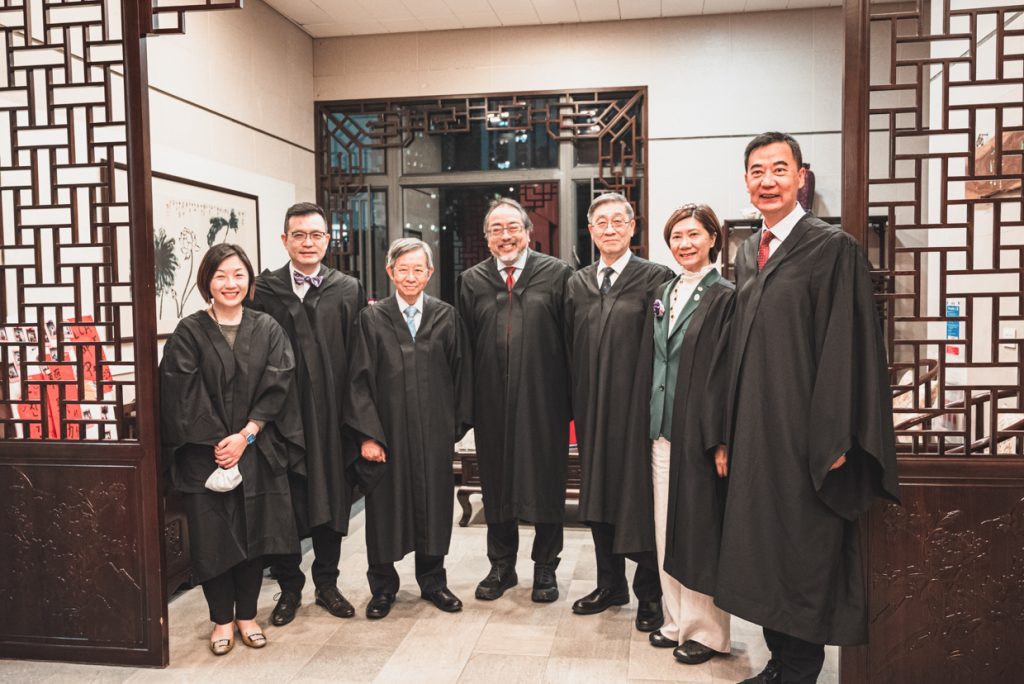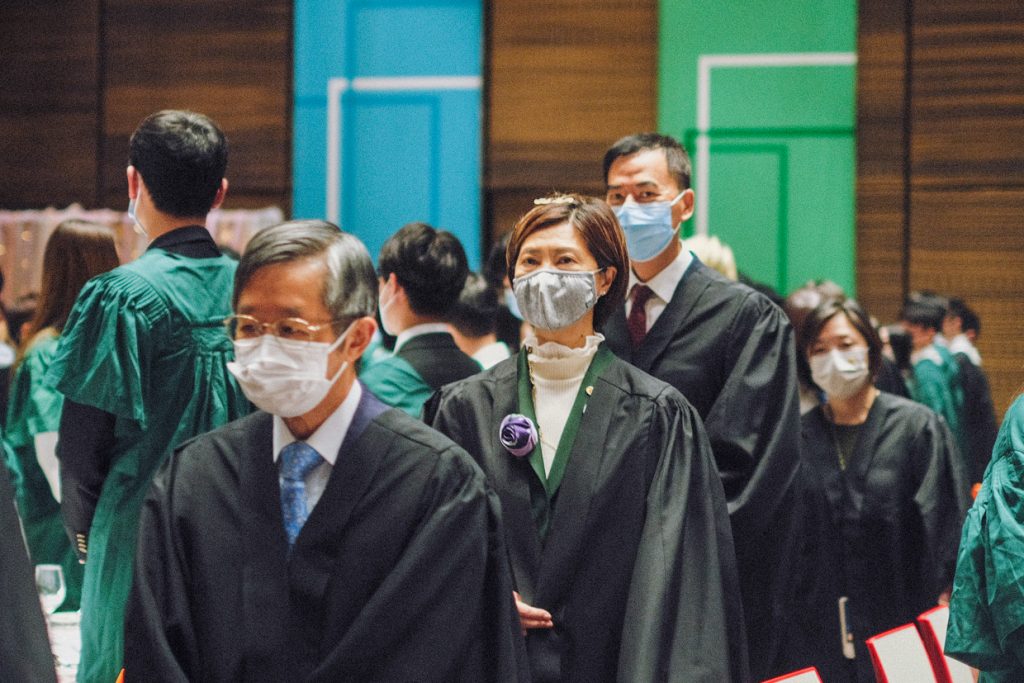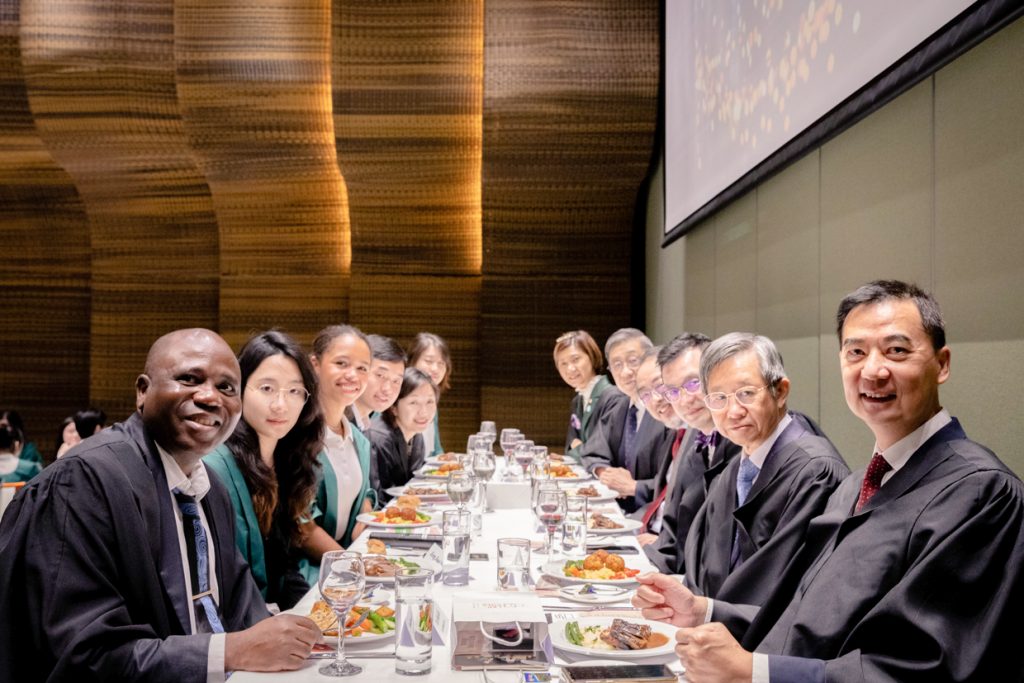 At the beginning of the High Table Dinner, all the Lap-Cheers stood to welcome all the guests and tutorial team members. Then, Professor Tsui gave an interesting speech about his most valuable learning from his college years. When he was in college, professors always organized many trips to help students exercise their bodies and build their interest in hiking. He told a story about a traditional winter camping experience, which taught him how to learn as a team, experience group life, and train his leadership skills. In the end, Professor Tsui encouraged all the Lap cheers to balance their study and life. Master Professor MF Yuen said he regarded this gathering as a family dinner signifying reunion, similar to that of the Chinese New Year, and welcomed all Lap-Cheers wishing they enjoy their life in Lap-Chee College.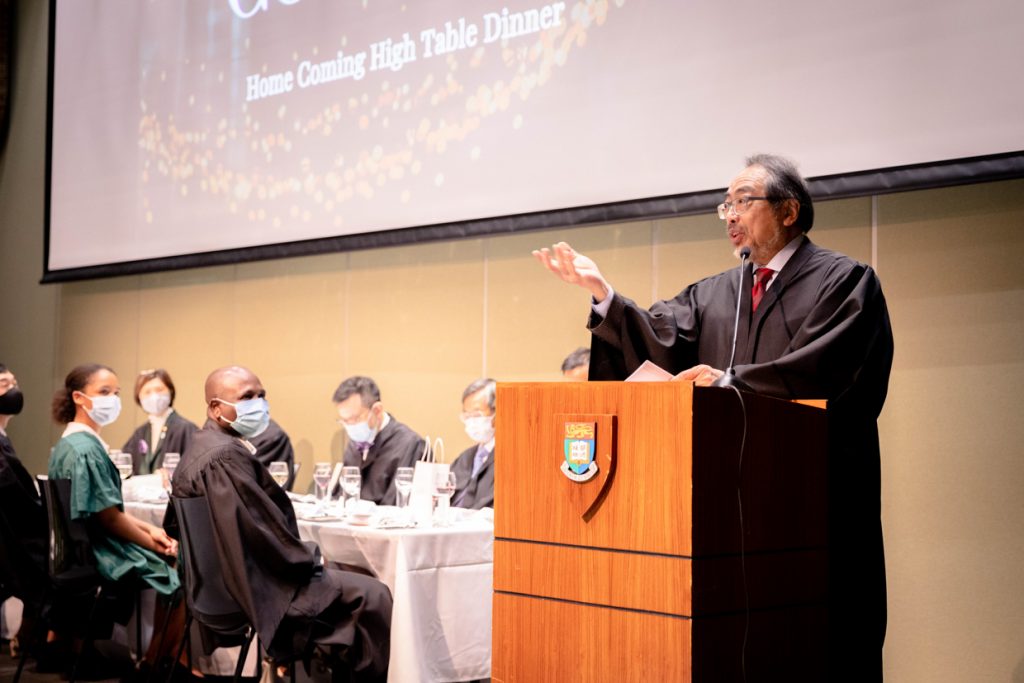 With residents enjoying the delicious food, the HKU mosaic acapella group gave us wonderful performances. They prepared two songs, 2002 by Anne Marie and Someday or One day. Everyone enjoyed the beautiful songs and some of them used their phones to record.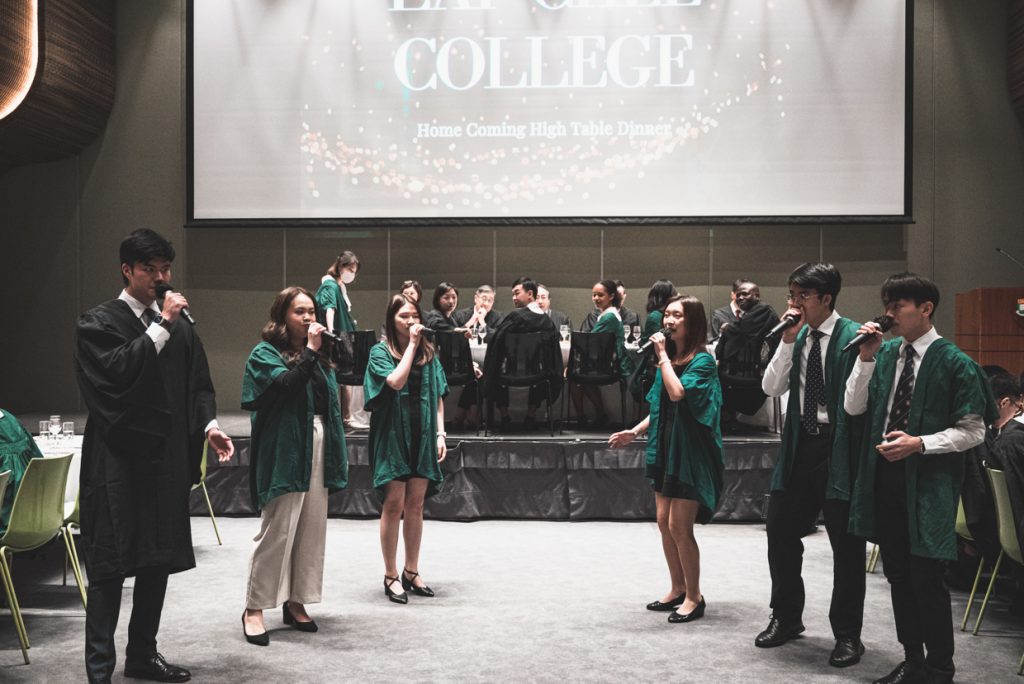 Lap Cheers really enjoyed the dinner. Jennifer, a resident from the 20th floor, said, "I really enjoy the gathering because it gives me such a good chance to chat with people from different backgrounds and I also take beautiful selfies with my roommate."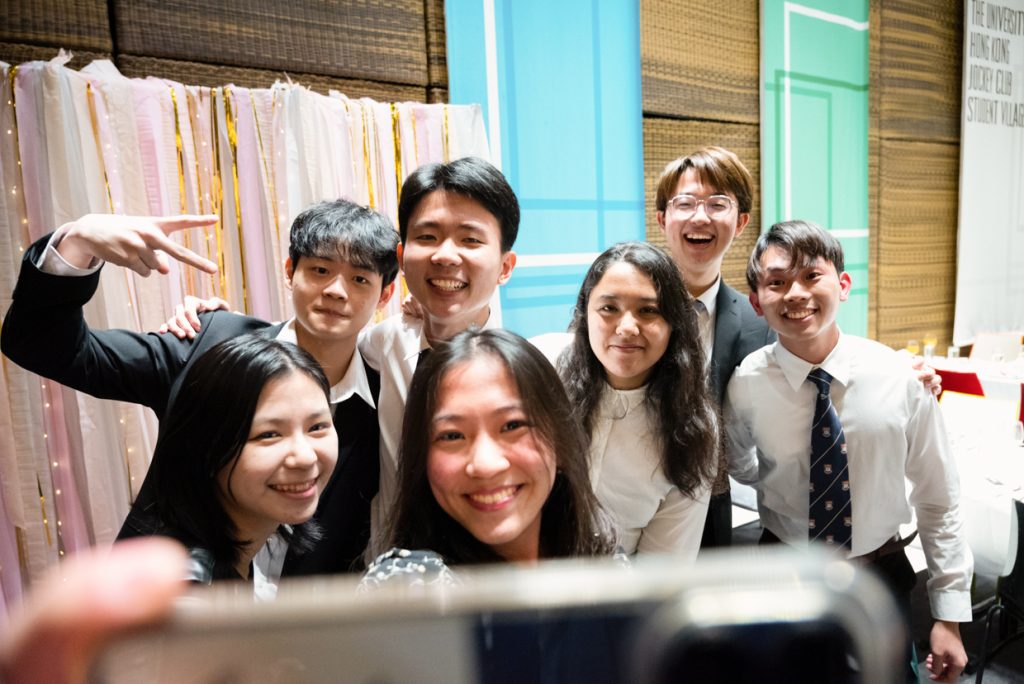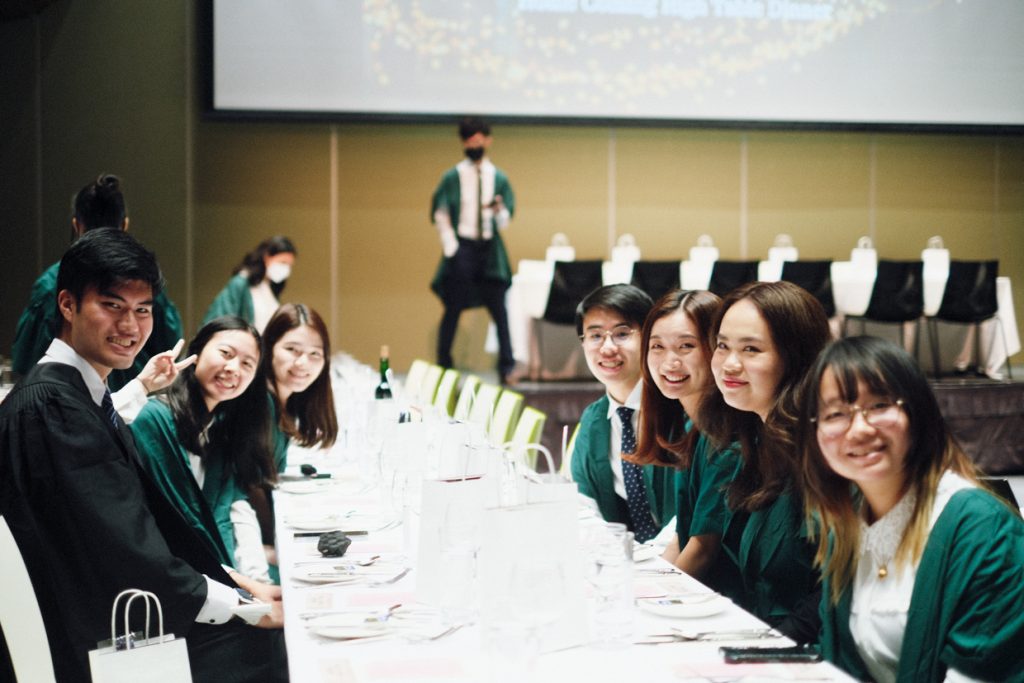 Text: Jingjing(Crystal)
Photos: James, Valdy, Zaheen
Editing: Weiss