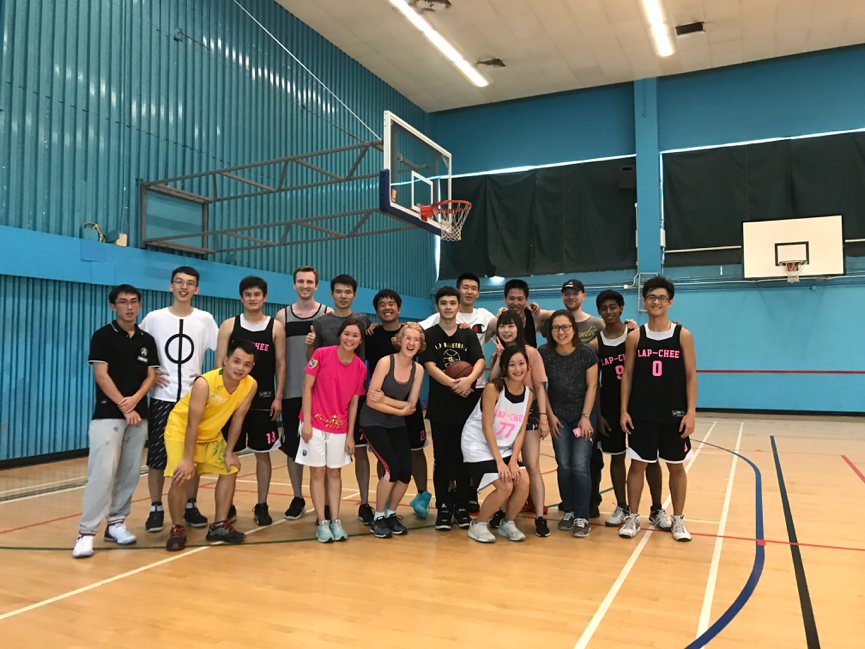 The history of Lap-Chee Basketball Team could date bac
k to the establishment of the Lap-Chee College. With the development and expansion in recent years, the team has owned more than 50 members from over 10 countries and regions, which becomes one of the most important team in the sports community. Although the team experiences several generations updates, we always stay as one of the strongest in the JCSVIII, winning the champion twice and the third place once in the inter-college basketball tournaments.
The Lap-Chee basketball team has been committed
to build the best platform for the basketball lovers. We are very proud to have the responsible team captain and manager to run the regular team affairs, which is fundamental for an outstanding team. Besides, the weekly team training provides good opportunity for teammates to improve the basic basketball skills and share the experience each other. Occasionally, we also invite the other Block teams to have friendly games. In short, no matter which level you stay, basketball team always warmly welcomes you.
Persons in Charge:
Kai (Email: u3005399@hku.hk )
Ella (ellacf@hku.hk)