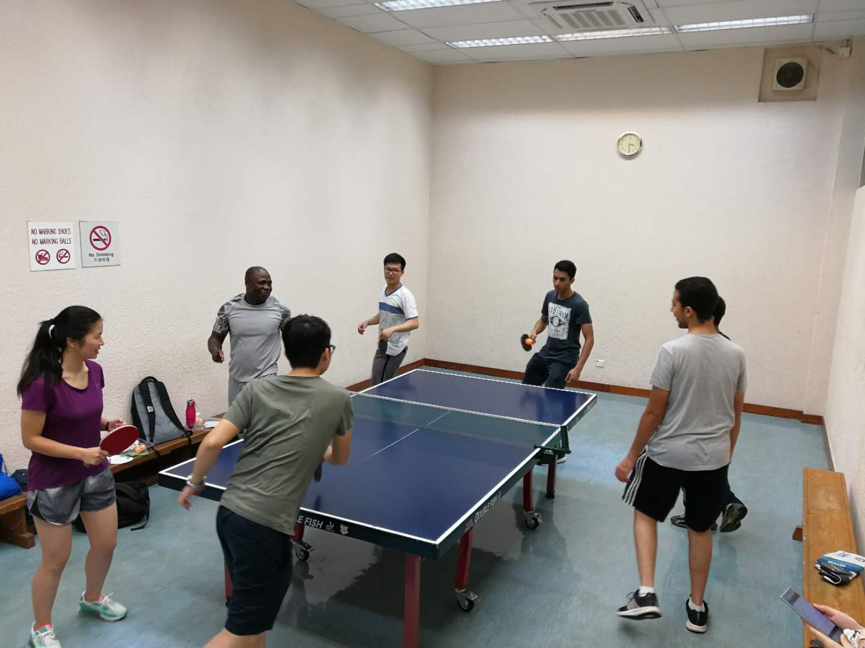 The newly founded Lap-Chee College Table Tennis Club offers a range of activities, including weekly practice sessions, competitions, and social events. We hold our regularly scheduled weekly sessions at Flora Ho Sports Centre. Beginners to experienced players of all skill levels are encouraged to join.
(We are very beginner-friendly, so please keep in mind that you have nothing to worry about. Cheers!)
Technically, the table tennis balls will be provided during all weekly practices, but please bring your own bats.
Our club is aiming at:
Providing `PingPong-ers` a platform to show their enthusiasm.
Encouraging a healthy lifestyle through being active through an entertaining medium.
Offering residents a chance to makenew friends.
Fostering teamwork among students to improve their interpersonal and technical abilities.
And most importantly, winning our first intercollege table tennis competition among the four colleges in Jockey Club Student Village III (if any)
Any inquiry? Feel free to let us know:
Leaders
Gavin (gavin28@connect.hku.hk)
Hetty (u3008262@connect.hku.hk)
Managers
Ricky (rickyrp@connect.hku.hk)
Si Yuan (siyuanwu@connect.hku.hk)